1
« on: June 03, 2022, 06:19:28 PM »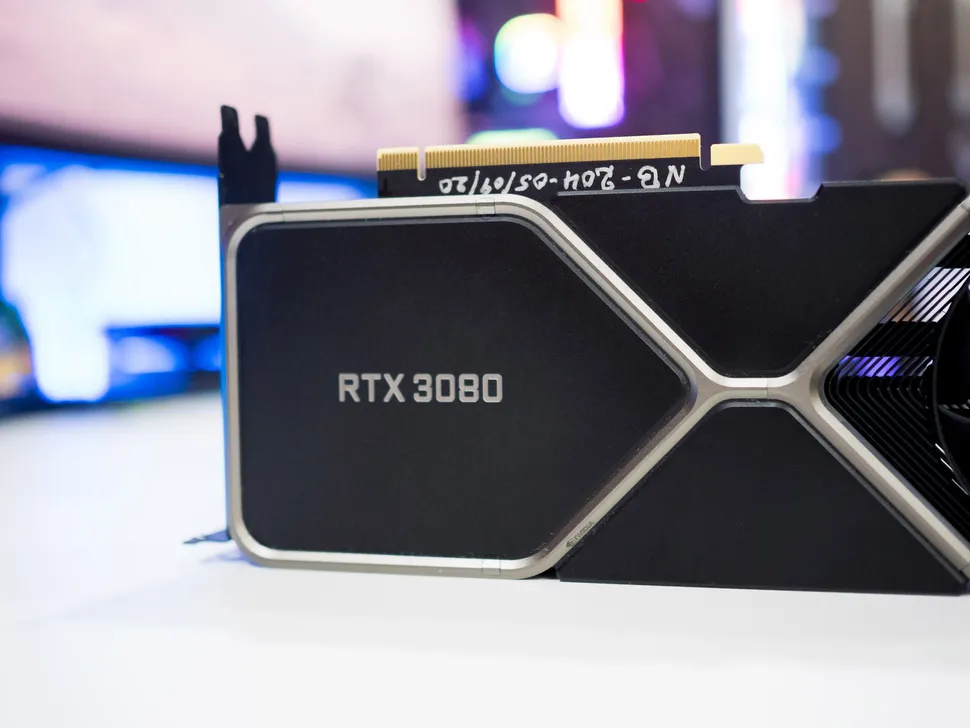 Cryptocurrency mining is an intense process for even the best graphics card. When mining these resources, your PC will be at full load on the GPU for long periods of time. Going for the absolute most expensive and powerful GPU available may not be the best call for all crypto miners, which is why we've rounded up some of the best mining GPUs to help you make the right choice.
[/pre][/pre][/pre][/pre]
The NVIDIA GeForce RTX 3090 is a fantastic card, but there are alternatives for the best mining GPU if you're mindful of energy use and initial cost. The absolute best gaming graphics card does not equal the best value and returns for mining using your PC. We've got a recommendation for everyone here.
The best GPU for crypto mining:
NVIDIA GeForce RTX 3060 Ti — Best overall: 60MH/s, 200W TDP, 8GB GDDR6 VRAM, $399 MSRP.
AMD Radeon RX 5700 XT — Runner-up: 54MH/s, 225W TDP, 8GB GDDR6 VRAM, $399 MSRP.
NVIDIA GeForce RTX 3090 — Best performance: 121MH/s, 350W TDP, 24GB GDDR6X VRAM, $1,499 MSRP.
NVIDIA GeForce RTX 2070 — Best value: 36MH/s, 225W TDP, 8GB GDDR6 VRAM, $499 MSRP.
AMD Radeon RX 580 — Best budget AMD: 28MH/s, 185W TDP, 8GB GDDR5 VRAM, $229 MSRP.
NVIDIA GeForce GTX 1660 SUPER — Best budget NVIDIA: 26MH/s, 125W TDP, 6GB GDDR6 VRAM, $229 MSRP.
What is the best GPU for crypto mining?
Choosing the best graphics card for crypto mining isn't as simple as picking the absolute most expensive card you can locate and calling it a day. There are various factors to consider when shopping around for a new GPU to (hopefully) make some money with. The most important factor of any GPU for crypto mining is efficiency — you want a high hash rate for as little electricity as possible.
Take our highest recommendation here, for example. It's the NVIDIA GeForce 3060 Ti, an incredible GPU for gaming, but it's also excellent for crypto mining. It won't win awards for the highest hash rate, but for the more affordable price, it'll get you up and running without issue. If you wanted something a little cheaper without sacrificing too much in performance, the NVIDIA GeForce RTX 2070 is your guy.
But there are countless other GPUs that are worth considering and not only from NVIDIA. The AMD Radeon RX 5700 XT is our favorite GPU for value, offering an impressive hash rate for the asking price. Then there's the AMD Radeon RX 580, which is perfect for those on a tight budget who wish to save a few Bitcoins or Ethereum to weather a financial storm.
You don't have to spend much at all to make money mining cryptocurrency. So long as the hash rate will pull in coins for you to sell and make enough to cover electricity costs, you're already in the green. Once you factor in a few months to pay off the GPU, you're in profit — and that's not taking into account the resell value of the card itself.
When deciding on a GPU for crypto mining, you need to bear in mind a few factors. Do you want to pay more upfront now and potentially earn higher returns? Or do you feel as though the mining scene will dissipate slightly with lower returns and wish to spend only a small amount on a GPU to make a little extra on the side?
The cryptocurrency market is a financial one, and that means it's extremely susceptible to media coverage and human emotion. Take the damning environmental reports about Bitcoin that coincided with the Chinese crackdown to send the price spiraling. If you're about to spend $2,000 on a GPU to mine cryptocurrencies, you best be sure you can at least recuperate the initial purchase cost.
This is why we're not recommending only the most powerful (and expensive) GPUs available today. That doesn't make sense in the current climate, but it's also outright bad advice for those new to the wonderful world of mining digital currency. Unlike gaming, where only the best GPU you can afford will do, choosing one for crypto mining is a little more challenging.
NVIDIA GeForce RTX 3060 Ti
Source:
https://www.windowscentral.com/best-gpus-crypto-mining